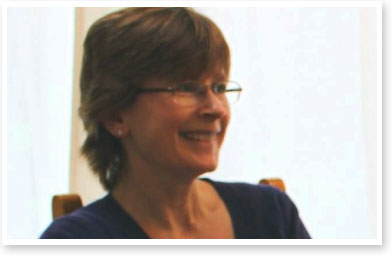 Emma Osei-Mensah (BSc (Hons), Dip SFP, MRSCLT, MASLTIP)
Emma Osei-Mensah qualified as an SLT with an Honours degree in Speech Sciences from University College London in 1988.  Since then she has practised SLT, mainly in the NHS, in a range of settings.  Throughout her career her particular focus has been on adults and older children with acquired  neurological conditions, voice disorders and stammers.
In recent years she has become aware of the Solution Focused approach to therapy, and has been very impressed with how it works well alongside traditional SLT techniques.  In 2011 she completed a Diploma in SF practice at the London training centre, BRIEF.
Emma is a registered member of:
The Royal College of Speech and Language Therapists
The Association of Speech and Language Therapists in Independent Practice
The UK Association of Solution Focused Practitioners
The Health Professions Council